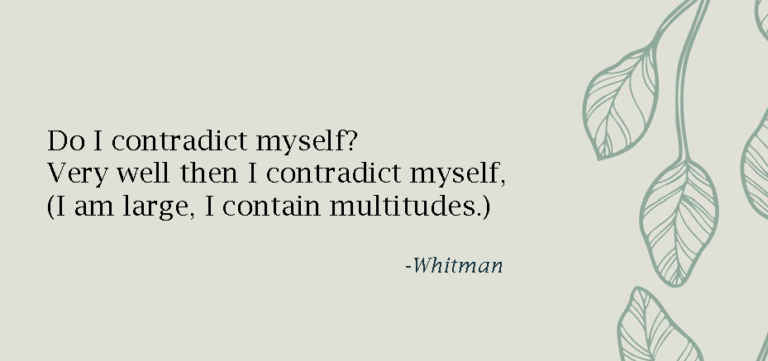 Lavinia Nebbs is a moniker adopted by me: Kim Moore. If you google "Kim Moore," you'll get about 211,000,000 hits. So, around 2002 I started rebranding myself before I even knew what a "rebrand" really was. I just wanted a more exciting name. First I was "KBunnyHop," then I was "Firecracker Lass." For a while I went all in on theatre, and I became "Bride of Dionysus." Somewhere in there I spent a brief stint as "Stella (for Star)." A few years ago I finally landed on Lavinia Nebbs.
I don't call them "aliases" or "pen names," because I've never made much effort to hide who I really am. They're all me: A pickle-maker, a cocktail-mixer, a documentary-enthusiast… A people-connector, a dream-schemer, a tote bag-maker… I'm a textbook Gen Xer, complete with cynicism, fierce independence, and a refusal to be defined. (See: this entire paragraph.) I love a good puzzle; I don't shy away from detail. (I also enjoy a semicolon, and I'm not afraid to use it!) As a playwright I can – and will – change voices on a dime. I'll hit you with an "OMG" in one breath and analyze the Watergate hearings in the next. I thrive on defying expectations.
I write a good bit about the workplace. I'm not talking about dissecting capitalism or dismantling corporate structures. I'm more interested in the culture and the relationships. I've been working since I was 15 years old; I've spent most of my life at work. I've been an educator, an event planner, a bartender, a theatre artist, a film editor, a people manager, a project coordinator, a document controller, a customer service rep, and most recently: a specialist in regulatory affairs regarding accreditation for entities that want to bill Medicare….? How did that even happen?
I write about other stuff too, but I suppose I should pause and state here – for the record:
Some names have been changed and/or identifying details tweaked in order to give myself some artistic license.

Content on this site is my opinion and does not reflect the views, opinions, beliefs of any other organization or person or entity or any flippin' thing.

All content herein is for entertainment purposes only. (It may only entertain me, but hey – that counts, right?)

I will make mistakes. I will correct them. Rinse. Repeat.

 
Brevity is not my strong suit. If you're looking for a TL;DR you may as well go ahead and swipe left.
Last but not least: Why Lavinia Nebbs? Lavinia Nebbs is a character in one of my favorite books. She's an old maid who conquers fear. Infer what you will.
xoxo, Lavinia